Home
Some Calligraphy Workshops & Presentations
(scroll down to see more)
---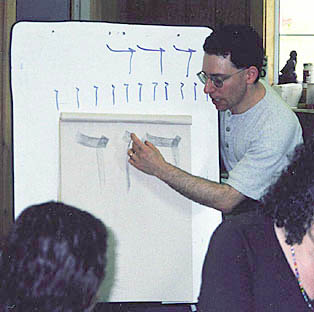 Yiddish Week in New York's Berkshire Mountains, 2002
---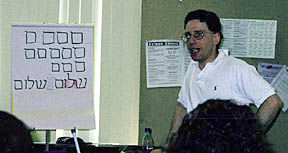 The JCC in Wilmington, Delaware, 2002
---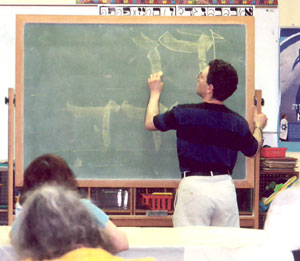 Beth El Synagogue, East Windsor, NJ, 2004
---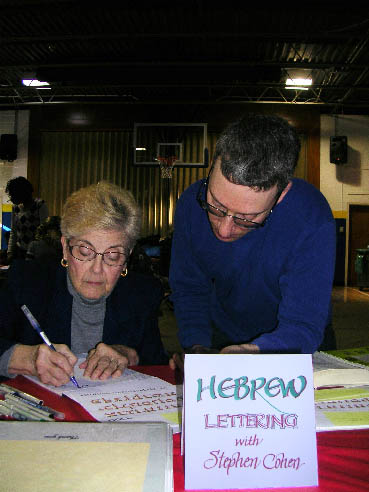 Holiday Crafts Fair, Philadelphia Calligraphers' Society, Cherry Hill, NJ, 2011
---
Host a Hebrew Calligraphy Workshop!
If you or your organization are interested in learning some of the fine art of Hebrew calligraphy, I am available for workshop sessions in New Jersey and the surrounding local area. A typical workshop lasts about 2 hours.
Topics discussed in a workshop include:
Relationship of Hebrew to other alphabets

How to hold a calligraphy pen

Basic pen-strokes

Letter-forms

Spacing of letters and words
---
Host a Presentation on the Hebrew Alphabet!
I also can give a Powerpoint presentation on the history and relationship of Hebrew to other alphabets (Approx. length 40 min.).
Topics discussed include:
Styles of Hebrew lettering

Original source of the alphabet

Near-Eastern and European alphabets from ancient through modern times

Asian writing schemes

Archaic and extinct alphabets throughout Europe, Africa, and Asia
Sample slide from the presentation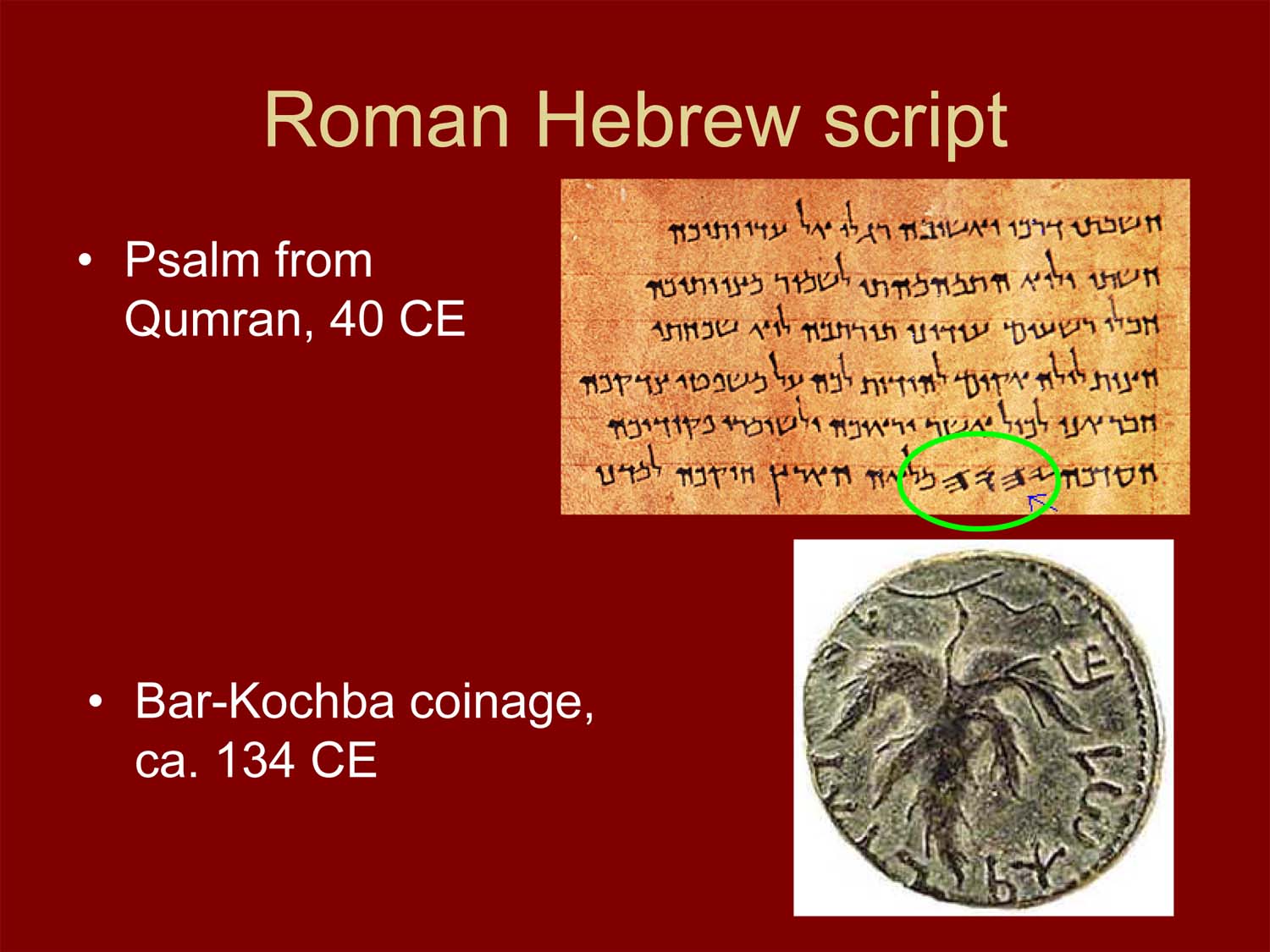 Contact me for rates and more details at